Medical Grade RTV Silicone

Room Temperatures Vulcanizing (RTVs) are 2-part systems which can be easily mixed and cured into soft and durable elastomers. Silicone RTVs have long been used in the manufacturing of soft parts in contact with the patient because of their inherent comfort and biocompatibility.
Our Silbione™ RTVs allow designers and manufacturers to :
Create end products with a life-like feel
Optimize comfort for the end user thanks to a wide range of hardness (starting from Shore A 1)
Improve the durability of the final piece with exceptional mechanical properties
Increase their productivity with easy to mix and degas low viscosity silicone RTVs
Example of applications include :
Prosthetic liners
Shoe insoles
Pellots, bandages & orthotics inserts
Medical training aids
High-end adult novelties
Elkem Silicones offers the following ranges for Room Temperature Vulcanizing (RTV) silicones under the Silbione™ brand: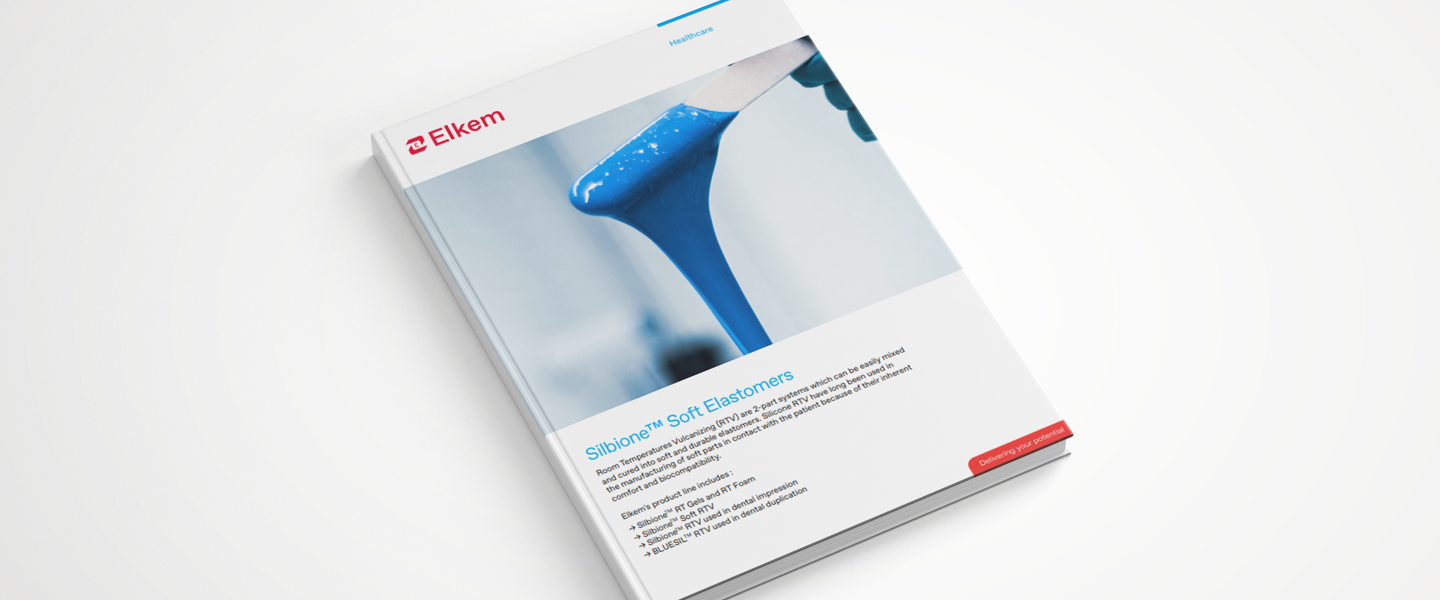 Medical Grade Silicone Soft Elastomers for Healthcare application
Discover our expanding Silbione™ product line for Medical Grade Soft Elastomers
Contact Us
If you have a medical device project, contact us and our experts will be there to help.