Dental impression materials
Medical grade silicone elastomers providing excellent detail reproducing and reliability for dental impression
Dental impression materials are used to make replicas of hard and soft oral tissues for the purposes of making models for study, diagnosis, or the fabrication of prosthetic devices.
Addition-cure silicones, also called Vinylpolysiloxanes (VPS), provide a variety of benefits compared to other materials :
No dimensional change upon setting or storage

Suitable working times and working characteristics

Suitable physical properties (hardness, strength, etc.)

Excellent

details

reproduction
Good

biocompatibility

Optimum colors for high visibility

Easy to dispense, easy to use

Work with a variety of techniques
Elkem Silicones is exclusively a private label and B-to-B supplier. We develop and manufacture high-quality dental materials using our own technology, which ensures high fidelity, reliable impression and reproduction in a short period of time. Our large range of Silbione™ impression materials offers a very high level of hydrophilicity, high thixotropy but are very fluid under shear, which makes them easy to handle during use.
Elkem Silicones capabilities cover all main VPS technologies:
Putty, Pastes for first impression
Body, Fluids for second impression (Light Body, Regular Body, Heavy Body)
Bite Registration, high hardness materials (up to 90 Shore A) for dental alignment
Soft Liner, used to reline dentures
5:1 ratio products in 380mL cartridges, suitable for automatic mixing machines
In addition, our silicone experts are able to develop tailor-made grades matching your performance or brand requirements (adjusted kinetics, viscosity, color, etc.)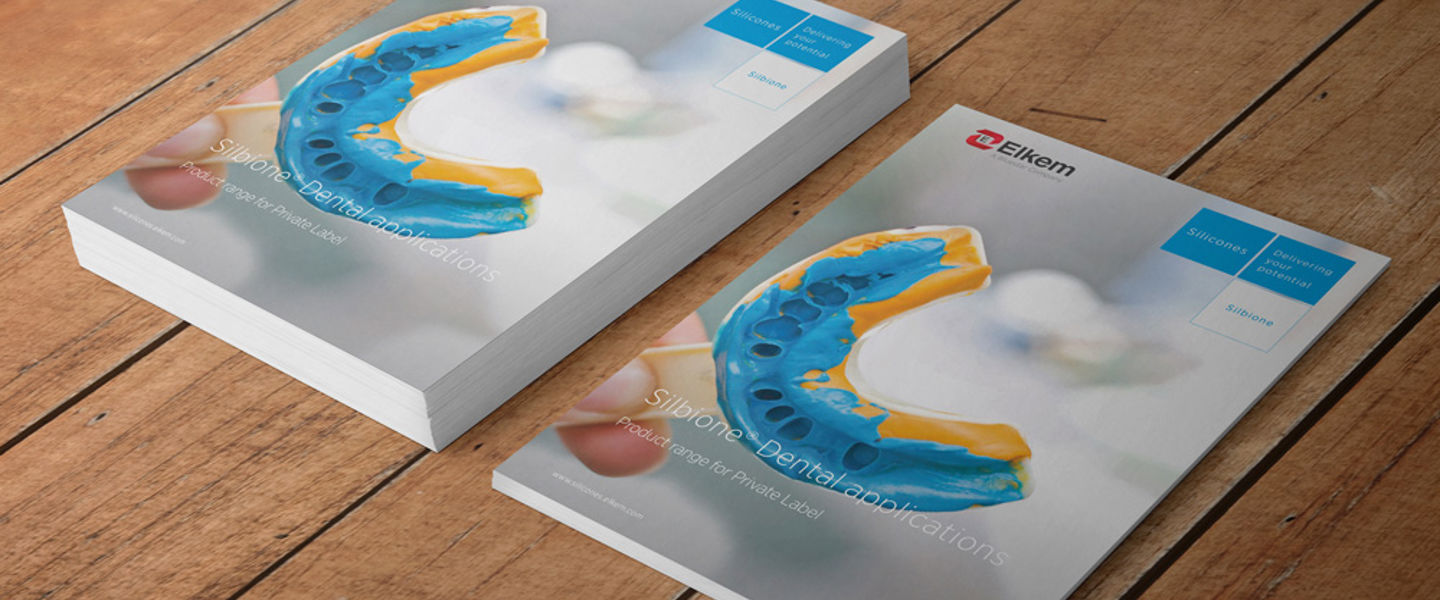 Silbione™ Dental Applications Product range for Private Label
Discover our expanding Silbione™ product line for Medical Grade elastomers for high fidelity dental applications
At Elkem Silicones, we are dedicated people located around the globe, committed to your success. Whether you are looking for a product recommendation, for customized silicone solutions, or for regulatory support, we have the people in place when and where you want them. If you have a medical device related project, contact us and our experts will be there to help.