Medical grade Silicones used in low trauma wound management
Enabling painless wound healing and fast recovery
Silicone soft skin adhesives have been specially designed to provide gentle, non-irritating adhesion to delicate skin. Due to their superior biocompatibility and repositionability, they are used to produce tapes and drapes for surgical procedures. As a modern alternative to traditional wound care materials, soft skin adhesives are seeing increasing use in advanced wound care products and adhesive bandages.
We allow painless wound healing
Medical grade silicone adhesives for advanced wound care applications

The burden of chronic wounds on healthcare systems is increasing throughout the world. Silbione™ Soft Skin Adhesive are materials of choice for the production of wound contact layers, because they have demonstrated their inherent benefits :

Proven biocompatibility according to ISO 10993 and reduced skin irritation versus traditional adhesives
No trauma upon removal on the peripheral skin and the wound itself, improving patient comfort and compliance
Compatibility with other materials in the dressing (Polyurethane films, Non-wovens) and with efficient manufacturing processes

Medical Grade Silicone Adhesives for Advanced Wound Care applications

Medical grade Skin Adhesives
Silicone soft skin adhesives for adhesives bandages

Adhesives Bandages using silicone Soft Skin Adhesives help to reduce pain and irritations

Consumers are familiar with the unpleasant feeling of removing traditional bandages, typically based on hot-melt and acrylic adhesives. Using Silbione™ Soft Skin Adhesives in the production of Over-the-Counter (OTC) products like bandages and orthoptic patches will allow consumers to :

Reduce irritation and sensitization linked with traditional adhesives
Remove pain and trauma upon removal of the bandages
Reposition the dressing up to 10 times

Adhesives bandage using silicone Soft Skin Adhesives help to reduce pain and irritations

Adhesive waterproof plaster on hand
Medical grade silicones for a secure yet gentle adhesion on skin

Low trauma medical-grade silicones for a secure yet gentle adhesion on skin

Many self-adhesive products can be used during surgical procedures, including surgical drapes protecting the patient or adhesive tapes to temporarily attach something to the body. The typical wear time can range from minutes to several days, during which the adhesion to skin should be maintained while maintaining a high level of comfort for the patient. Medical grade silicone adhesives can be considered in such applications to :

Reduce occurrence of Medical Adhesive Related Skin Injury (MARSI) thanks to the superior biocompatibility of silicones
Reduce the pain experienced by the patient during the adhesive tape or drape removal
Provide repositionability features to the adhesive product

Medical Tapes & drapes Reducing pain and skin injuries with silicone Soft Skin Adhesives

Medical grade silicone gels for Medical Tapes & drapes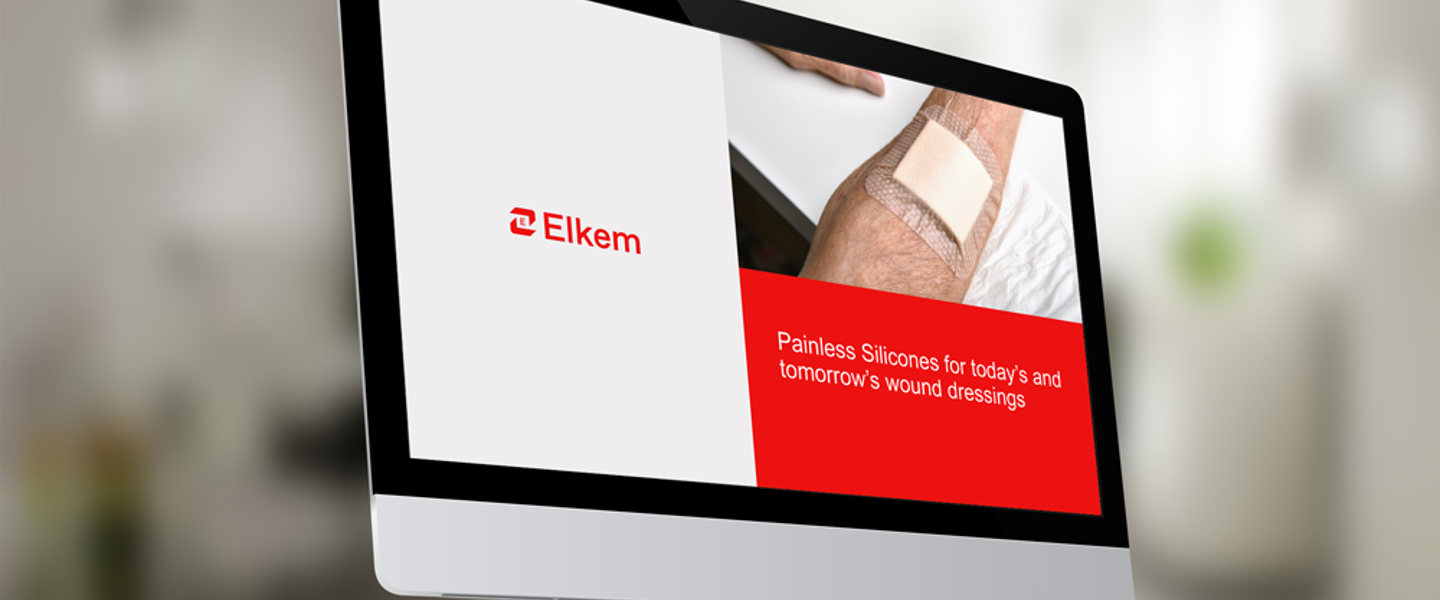 Painless Silicones for Today's and Tomorrow's Wound Dressings
How Silbione™ Soft Skin Adhesives help Wound Care manufacturers improve patient outcome
Contact us
Take your business to the next level by partnering-up with a global leading material manufacturer.