Biomedical grade silicones for stents

Stents at their core are designed to keep pathways open within the human body – applications can be blood vessels, airways passages, ureter, etc. Construction is often of small, expandable tubes (often metal), but can be made entirely from elastomeric materials (such as silicone) as well. Metal or fabric mesh stents can be coated in flexible materials in order to provide corrosion resistance, improved strain resistance and clot prevention, and to decrease the amount of tissue ingrowth. Finally, there is a growing use of drug eluting stents in order to achieve antimicrobial properties and fibrosis prevention. These applications must have some coating that can hold and elute the drugs over time.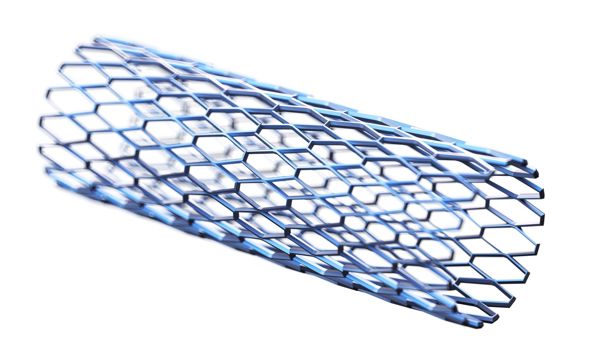 Biomedical and drug delivery grade silicones are an excellent choice for either stent coatings or complete fabrication (such as with airway stents). With more than 60 years of use as a long term implant biomaterial, silicone has an unsurpassed track record of performance for critical applications. With products available in a large array of types and physical properties, as well as the ability to be further dispersed in solvents, Silbione™ Biomedical M series Liquid Silicone Rubber (LSR) and High Consistency Rubber (HCR) can provide the right product for a stent's optimal coating. Silbione™ Biomedical D series drug delivery silicones can support drug eluting stent applications.
Quality and Manufacturing Standards
Dedicated Elkem Silicones Quality Management System
Elkem clean operation standard following ISO 14949 guidelines
Certified ISO 9001 Manufacturing Facility
Certified ISO Class 8 Manufacturing Environment
Certified ISO Class 7 Packaging Environment
Responsible Care Management System®
Biocompatibility
12-week implant
Hemolysis
USP Intracutaneous Reactivity
USP Acute Systemic Toxicity
Cytotoxicity
Mutagenicity Pyrogenicity
Skin Sensitization
Tissue Irritation
Masterfile Support
Drug Master File, Type IV (DMF) with FDA CDER
Our medical Silbione™ products have been tested to meet USP Class VI and ISO 10993 requirements. Our drug delivery silicones have the additional testing required for long term implantation plus the submission of a Drug Master File (DMF) with the US FDA.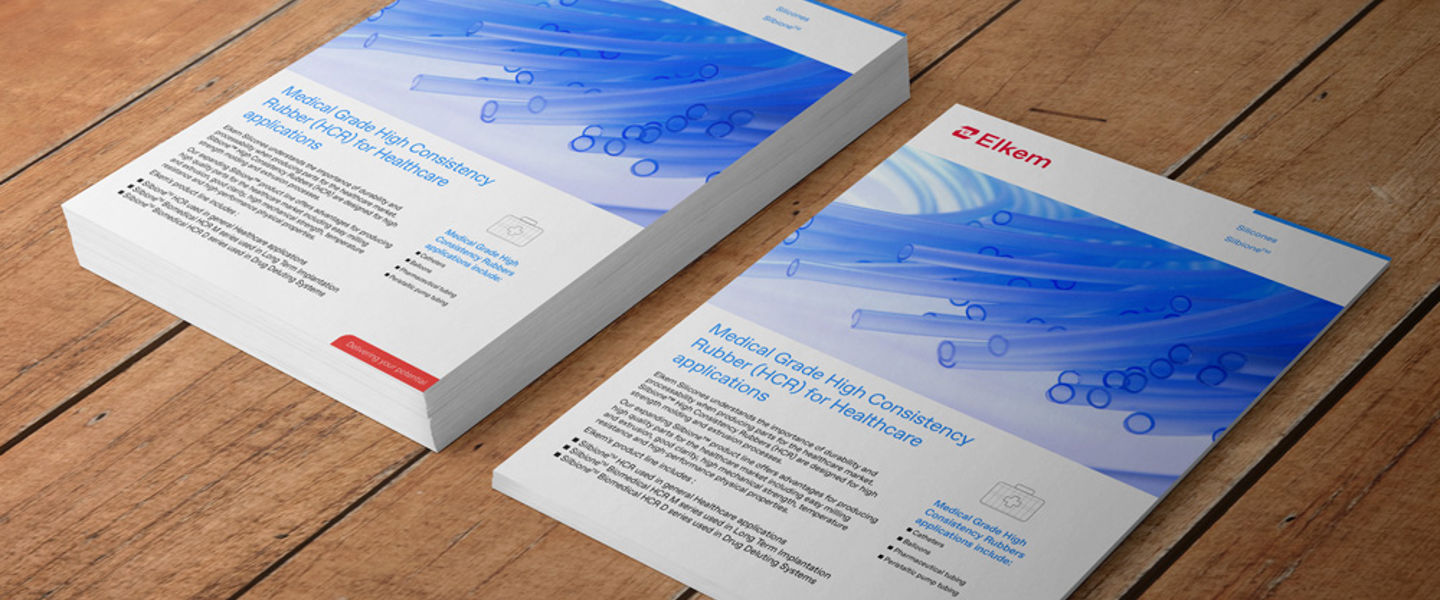 Medical Grade High Consistency Rubber for Healthcare application
Discover our expanding Silbione™ product line for Medical Grade High Consistency Rubber
At Elkem silicones, we are dedicated people located around the globe, committed to your success. Whether you are looking for a product recommendation, for customized silicone solutions, or for regulatory support, we have the people in place when and where you want them. If you have a medical device project, contact us and our experts will be there to help.